Corinne Depeyre's Estate Distinctions
ONCE AGAIN !
The cuvée STYLE RED 2016 was awarded by a Silver Medal in Orange Wine Fair 2018.
 
---
CHALLENGE MILLESIME BIO 2018 : two White Wines awarded for Domaine Corinne DEPEYRE
---
The cuvée TERRES DE CABASSOLE 2015 was selected in the french challenge Un Vin Presque Parfait (A wine almost perfect) in 2017 !
---
Our cuvée LES PHACELIES 2015 has received the Gold Medal at the Asia Import News Challenge 2017 !
---
The Cuvée STYLE RED 2016 has been prized at DWWA 2017 (DECANTER WORLD WINE AWARDS) by a Bronze Medal and an 88 mark !
---
The cuvée STYLE WHITE 2016 has been prized in Tulette Wines Competition by a Gold Medal
---
Our Côtes du Rhône Red quality Style 2016 prized by a gold medal in Orange Wines Competition !  
---
 The Bettane+Desseauve Guide prized our Cuvées "L'Ame du Chêne" by two marks : 13,5 and 15,0.
"A wonderful nose of apricot and white flowers, followed by a round and well balanced mouth with a long finish on flowers. Don't hesitate !"
Mark : 15,0
« A subtle nose of peony, round and sensual in mouth, very thin tannins and a spicy finish."
Mark : 13,5
---
Cuvée STYLE 2015 prized at the Orange's Wine Competition 2016 and Challenge Millésime Bio 2017 !
A GOLD medal was given to the Cuvée Red STYLE 2015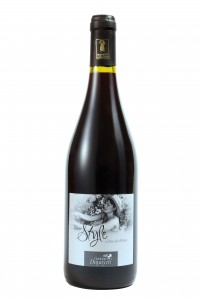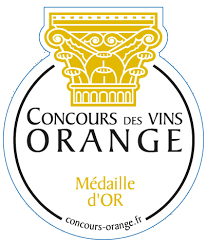 ---
 And a nice prized-list for White Cuvée STYLE 2015 !
The White Cuvée STYLE 2015 was prized by a Silver Medal in Orange's Wine Competition and Mâcon's Wine Competition this year !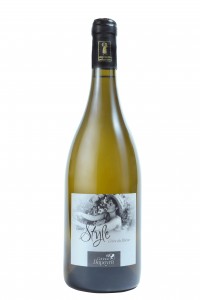 ---
We are proud to let you know that Corinne Depeyre's Cuvée Les Phacélies has been prized with one star in the Wines Hachette Guide 2016 and two stars in the 2015 one.
Blending of 60% grenache and 40% carignan, Cuvée Les Phacélies is an atypical fresh and fruity wine, thanks to a cold pre-fermentationto reveal the subtile aromas of the carignan.
This round wine will go well with a sauce meat, calf's liver or a peking duck.
We still have the 2012 vintage and the 2014 vintage is ready to be sold, so don't hesitate !
Press articles :
Article "The first Cuvée of the second life of Corinne Depeyre" La Provence 2011.
Some videos :
Frienship harvest (october, 11th 2015) :
Vines selective ploughing :
The beekeeper in the phacélies field :