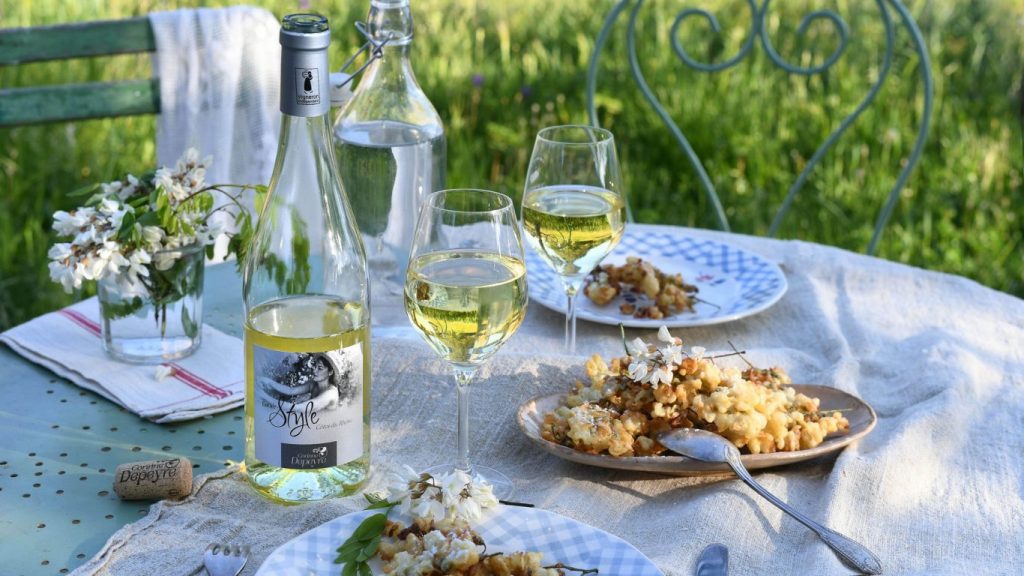 More than a wine grower…
Corinne Depeyre has the Provençal speaking. She tells nice stories with sincerity, honesty and foresight.
Lively and determined woman, she knows where she comes from and where she goes to. Convinced that our earth isn't endless, she is concerned to environment and her lands that she treats with kindness.
"I've discovered myself in that job !"
Corinne Depeyre wasn't destinated to become a winegrower but she studied eonology and trade to become a wine merchant. As a good vintage which ripens time after time, Corinne waited to be 30 years old to change her mind.
"I'm ready", she said to her father.
And six months later, she decided to create her own estate on her family's soils, where she develops wines looking like her. They reflect  her audacity, freedom, loyalty and feminity.
"Because I am convinced that organic farming is the future, I handle my vines to the rythm of plowing, natural cycles, without ever asking them more than they are willing to offer me.
My wines are the result of a beautiful meeting between my land and a vintage".
Family picture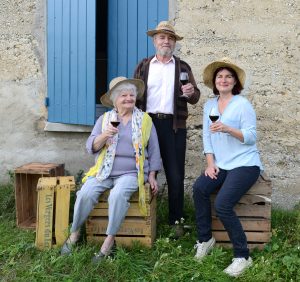 Installed in the familial house, whose first stones were put by her grand-grand-father, Clément, and her grand-father, Henri, Corinne Depeyre took over her father's lands, Gérard, that she had already converted in Organic.
Her Organic estate is located in Drôme Provençale, in the Rhône Valley vineyard. Corinne grows with passion syrah, grenache and carignan. She develops and grows wines that she qualifies as feminine and fresh.
"There's something of myself in each bottle. I take time to do things."
A small part of paradise
In the heart of her vin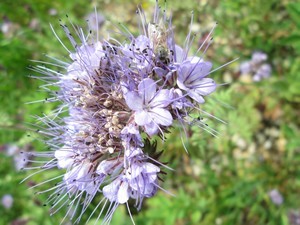 nes, classified hunting reserve (hunting forbidden), she let wilfully an empty plot to create a rich environment in biodiversity.
"I've planted hackberries, limes and created a fence, I've sowed some phacélie (). It's a flower which attracts bees particularly interesting in agriculture and bee-keeping."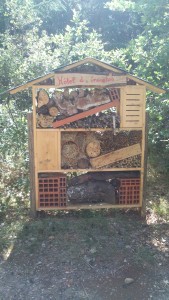 Insects, precious allies, are freely housed and feed in Corinne Depeyre's estate. A special house made for them welcome them 24 hours a day and hives have been installed. These different shelters and nesting boxes are bringing and flying in birds and small mammals which participate in biodiversity.
"Earth feeds us and I respect it."
Vineyard anchorage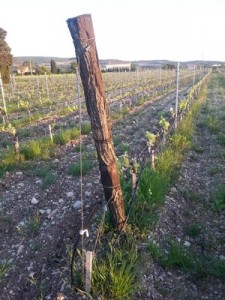 The vines in Domaine Corinne Depeyre are attached by posts made in acacia anchored in the ground. The Acacia is a naturally sustainable essence , it's rotproof, which guarantees a very good performance during the time.
The split picket brings a good strengh by its shape following the wood thread, and it's naturally resistant to damaging agents, such as sun, rain or insects.
Alternative medecine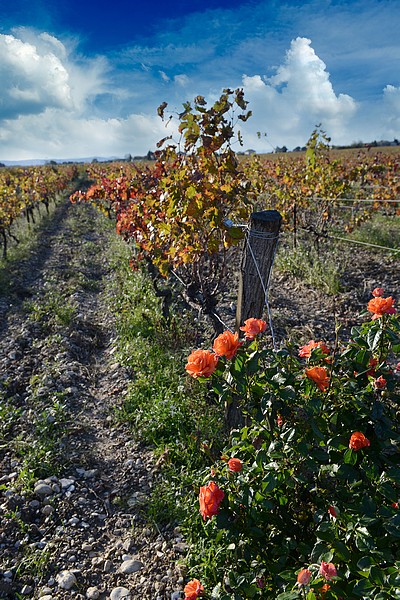 At the bottom of her vines, rows rosebushes are planted. By aestheticism ? Not only. The rosebush announces powdery mildew for the vineyard, really sensible to this mushroom. The illness started by the combination of humidity and hotness is cared by a spray of a natural mineral.
The estate in some pictures
[pjc_slideshow slide_type= »diaporama-de-la-vigne-au-vin »]